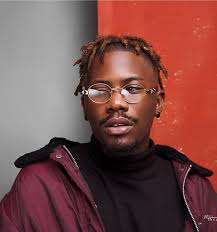 You guys would recall we brought you news about
Ycee's
exit from Tinny Entertainment a couple of days ago. Well, the "Jagaban" crooner has now all but sealed the confirmation of his exit from the record label and as well unveiled his newly owned record label.
Few days ago, Ycee was asked a question by a fan on Twitter about how true the speculation about his exit from Tinny is, and the rapper affirmed that the rumours are actually not rumours but fact that he has left Tinny.
Even though Ycee confirmed in a one word response on Twitter that he has left his former label, some people still did not believe as they thought if truly he has left, there would be a statement released from the Omo Alhaji rather than just that undetailed response of "yeah" which he gave to the curious fan on Twitter.
However, Ycee, has now confirmed in a post on his Instagram page that he has left Tinny Entertainment, thanking the label for helping him to have a breakthrough in the Nigerian music industry and also using the medium to unveil his new record label; ANBT (Ain't Nobody Badder Than) which he owns.
Congratulations Ycee on your newly owned record label