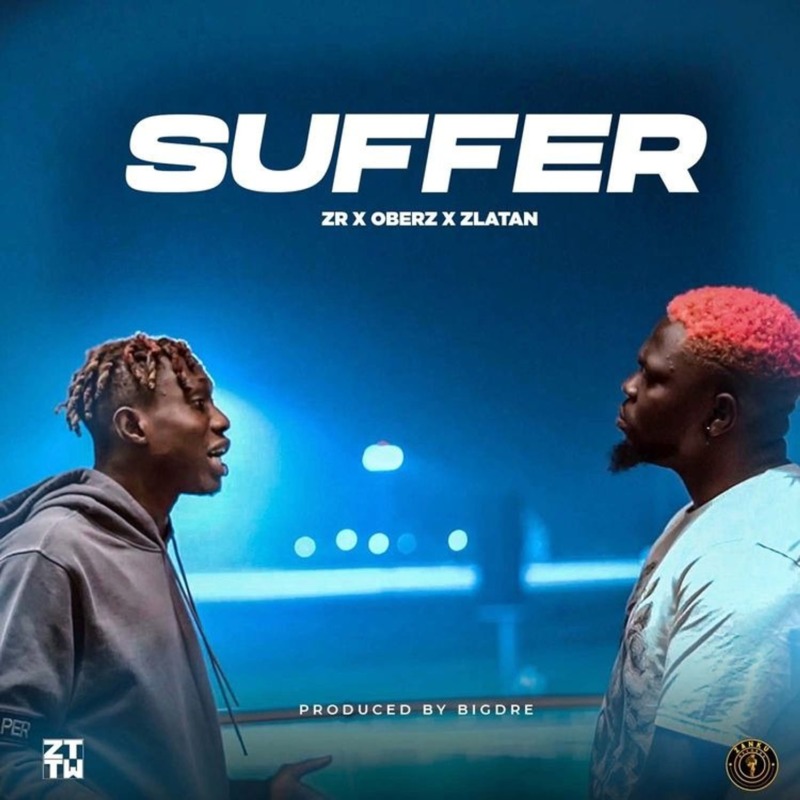 Zanku Records releases the official music video for the track "Suffer" performed by Zlatan and Oberz.
ZTTW pioneer, Zlatan teamed up with his music brother, Oberz one of his signee to deliver this captivating record titled "SUFFER".
"Suffer" produced by Big Dre is off Zanku Records' "RoadToCDK'" EP. This 5 tracks "RoadToCDK'" EP which houses the hit songs; 'The Matter', 'Shomo' and 'Unripe Pawpaw' was released June 19, 2020.
This mid-tempo record talks about defeating poverty and overcoming sufferings. The singer and rappers calls on Almighty to bless their hustle because they are both determined to make it in life, come out successful in-order to take care of their mother and father. In a nutshell this inspiration song is a wake up record to motivate everyone. It's also a push for us to continue striving for achievements and not to succumb to suffering.
Watch the music video for 'Suffer' below