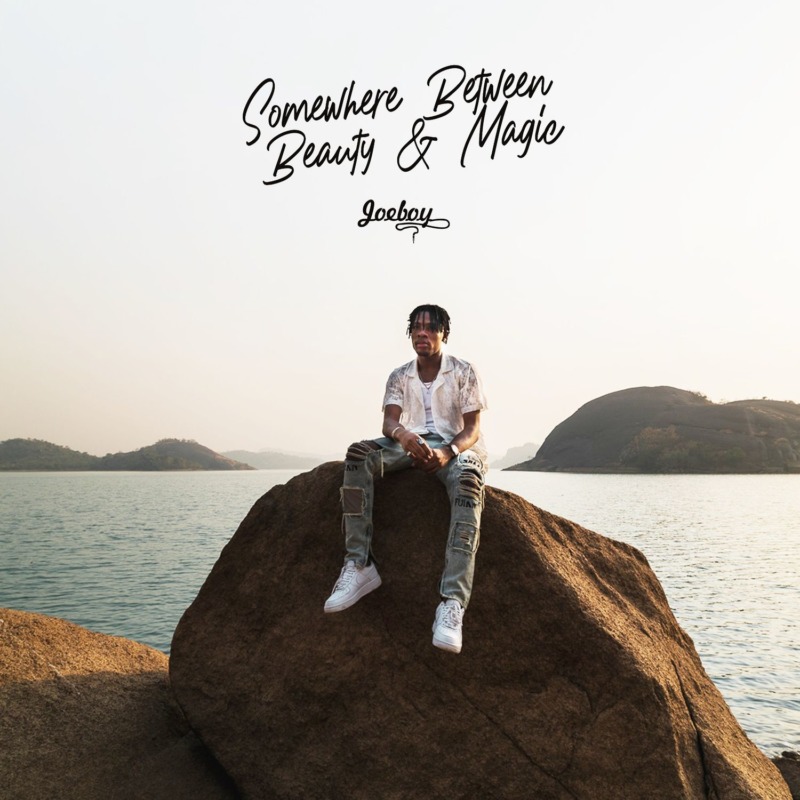 Today February 4 2021, Joeboy Drops His Debut Album – 'Somewhere Between Beauty & Magic' Just as promised.
After blessing us with the album 's lead singles, 'Lonely' & 'Celebration', Nigerian singer/fast rising African pop-star, Joeboy releases the highly anticipated debut project titled "Somewhere Between Beauty & Magic".
JOEBOY has gone from recording cover songs in his college dorm to becoming one of African music's brightest new stars, topping streaming charts and touring the continent with an improbable run of smashes. With lyrics that capture the innocence of young love and the sting of youthful heartbreak, the 23-year-old crooner has carved his own lane within the increasingly crowded field of Nigerian pop stars. Joeboy has gone No. 1 on Apple Music in Nigeria and Uganda with "Baby" and "Beginning" — his first two solo singles — as well as top 10 spots in Kenya, Ghana and Zimbabwe. His swift ascent and hitmaking talent has taken him beyond the continent, landing him coverage and plaudits from Rolling Stone, CNN, Complex, Pitchfork and Billboard among others.
Joeboy continues his ascent with his debut album, "Somewhere Between Beauty & Magic", a celebration of love in its myriad forms. "Working on this project was life changing — I met a version of myself I never knew before," JOEBOY says of the project, recorded over the last year with a team of producers including such notables as Dëra, BeatsbyKO, Killertunes and E Kelly. "The plan was to come up with a title that best describes love, without actually using the word love, hence Somewhere Between Beauty & Magic. Because love is a perfect blend of beauty and magic."
This album is a 14 track project solely delivered by Young Legend, Joeboy, No guest artiste on it. Peep below for tracklist.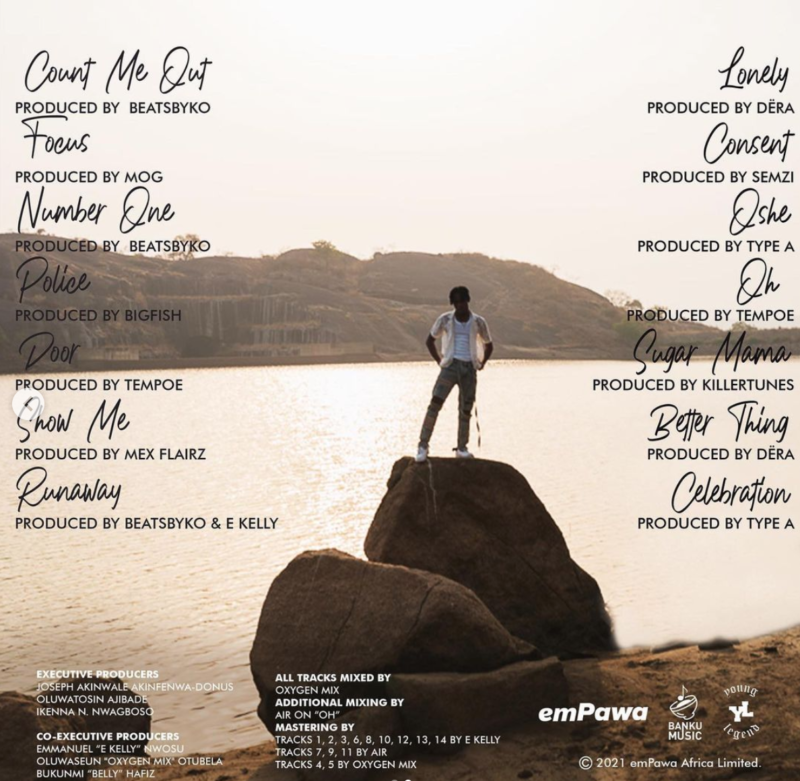 "Being able to create records that are life changing is one of the greatest gifts to humanity; I've lived in the music to a point where I found myself immersed in all of it's rhythms – YL 2021
I present to you my Debut album "Somewhere Between Beauty & Magic" #SBBM
it's beautiful, it's certainly amazing"… Joeboy
STREAM, LISTEN & ENJOY!!!