FOR MUSIC PROMOTION OR GETTING SONG POSTED ON MORE ENTERTAINMENT WEBSITES ACROSS NIGERIA.
FAST REACH US ON WHATSAPP +2348126718129
MAIL: shyneguyzmusic@gmail.com
BNXN Many Ways featuring Wizkid, Produced by Juls.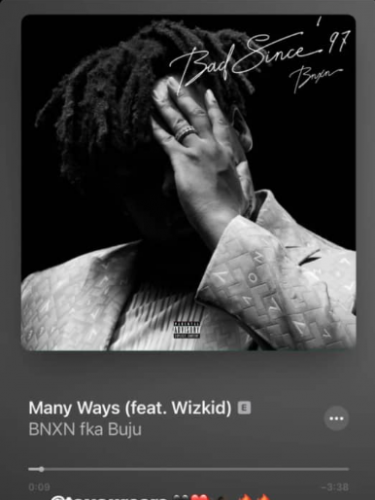 Many Ways written by BNXN and Wizkid is a mid-tempo Afrobeat/R'n'B tune, produced by Juls. This soothing record will ease your stress and mind.
Quotable Lyrics
There's so many many ways
Many many ways to touch you
Make your body shake
Many many places…
Listen and Enjoy!