FOR MUSIC PROMOTION OR GETTING PAID FOR YOU SONG OR FOR UPLOADING SONG ON MORE ENTERTAINMENT WEBSITES ACROSS NIGERIA.
FAST REACH US ON WHATSAPP +2348126718129
MAIL: shyneguyzmusic@gmail.com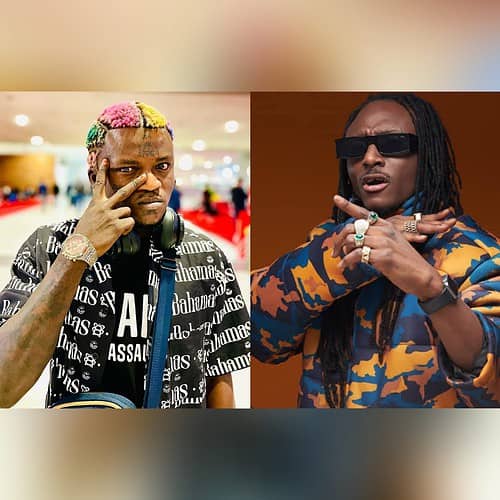 Terry G is not happy about Portable taking his crown.
The Free Madness singer hopped on twitter to slam those comparing him to Portable. It all started after a video of Portable confronting some policemen surfaced online. In that video, Portable called himself a 'Baboon' as he resisted arrest.
After fans watched the video, they all agreed that Terry G deserved an apology.
"Those of you who compared Terry G's Madness to Portable should apologize right now!!", a tweet read.
Reacting to the tweet, Terry G made it clear that fans should never compare him to Portable. According to him, you can never compare the original to photocopy.
In his words;
"In this craze business, please never compare Original to Photocopy because una mind go dey very sorry"