FOR MUSIC PROMOTION OR GETTING PAID FOR YOUR SONG OR FOR UPLOADING SONG ON MORE ENTERTAINMENT WEBSITES ACROSS NIGERIA WITH STREAMING ON EITHER AUDIOMACK, APPLE MUSIC, SPOTIFY, BOOMPLAY, & YOUTUBE
FAST REACH US ON WHATSAPP/CALL +2348126718129
MAIL: shyneguyzmusic@gmail.com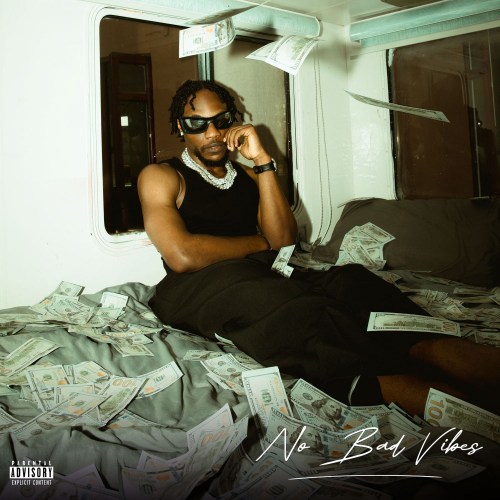 Nigerian singer, L.A.X drops his highly anticipated album title- "No Bad Vibes", Today April 21, 2023. The 12-tracked project features; Konshens, DJ Obi, Ayra Starr, Ronnie Flex, Loui & Black Sherif.
NO BAD VIBES Album, L.A.X's career has always been super-charged. The singer born Damilola Afolabi has always found ways to interpret the heart of Afropop for aural bangers that live long in collective memory. His 2018 album- Rasaking was a sprawling ode to being young, finding love, and attempting to live vicariously in the public's eye.
On its 2020 follow-up, ZaZa Vibes, the singer displayed a heightened mastery of his emotions, delivering buttery mid-tempos in service of romantic bliss and general satisfaction with life. More importantly, ZaZa Vibes helped confirm L.A.X's status as one of the most cogent afropop acts, and that knowledge, as well as a new-found self-assurance in his skills, helps bring forth his 2023 album, No Bad Vibes.
Originally made concurrently with ZaZa Vibes, this new album follows its predecessor's sonic template but stands apart for its radical commitment to joy, eschewing songs about romantic trauma or life's problems for a downright thesis on happiness.
"No Bad Vibes" is an album that will keep you going, it will change your mood if you are sad and if you're happy, it will make you happier. Listen and Enjoy below;